The project
The onset of the financial crisis in Greece, in recent years, has spawned a fruitful dialogue at national and regional level - based on studies, public forums and consultations - that has highlighted the importance of the broader tourism sector industries as a key pillar of national economic growth.
Project progress
Opening meeting in Eleusis.
Website Creation
User needs and specifications.
User needs and specifications.
Software architecture design.
Eleusis ecomuseum design.
Latest Articles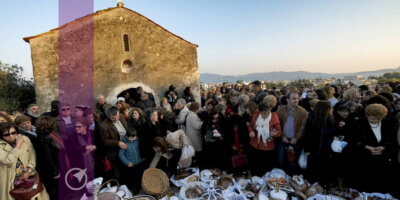 With the advent of Christianity, the Virgin Mary became the patroness of the farmers of the Thriasian Plain, a role that up until then was performed by Demeter. On 20 November the tradition of the blessing of the bread will be revived in the church of Panagia Mesosporitissa, located in the archaeological site of Eleusis. It is a unique ritual that will hopefully soon be recognized as an element of the Intangible Cultural Heritage of Greece.